Hello fellow creators!
Today I have a
Show & Share
coloring project featuring
Watercolor Brush Markers
. And since I'm playing along with Kathy Racoosin's coloring challenge,
#THEDAILYMARKER30DAY
, where we are encouraged to color for 10 minutes a day for the month of February, I wanted to practice using the
Spring Garden Set
and
Winter Wonderland Set
from Altenew.
Here is what I shared on my IG feed.
I first started by stamping and masking the pretty poppy image from Gina K designs:
Through Think and Thin,
onto Distress Ink watercolor paper.
Going for a no-line-coloring look, I chose inks that are water soluble for inking the images.
Then I chose Rouge and Rubellite
Watercolor Brush Markers
to layer color in the petal areas. I really like the soft mix of peach/red that is created by mixing the two colors and layering them on top of each other straight from the markers themselves being careful to allow for the ink to dry on petals that were next to each other.
Thinking of Chocolate Covered Strawberries....
In choosing the color for the leaves, I must have been craving those valentine delights of Chocolate covered strawberries! Yes, I am a Choc-A-Holic!
The Espresso
Watercolor Brush Marker
was a scrumptious choice in my opinion! I added clear water from a water-brush to get varied shades of the espresso on the leaves. I also added a kiss of it to the places I thought needed more shadow depth on the petals.
I'm happy with how things are looking at this point.
the flowers are light in color which is what I was going for.
Adding color to the center of each flower:
****At this point I added Ruby Red
Watercolor Brush Marker
to deepen the shadows of the petals and I feel it got much too dark. It looks okay, but I was hoping for softer peach colored bloom. But that Strawberry image kept creeping into my head. so RED it became :)
Moving to the background
Added more detail to petals and leaves with a Fine Liner pen
Splattered more color onto the Dry background for tiny flecks of color directly from the water brush markers
***tapping the marker with another brush or pencil creates a very fine fleck/splatter
To finish the card
I'm pleased with how it turned out, even if it is darker in color than I had hoped. With more practice, I might be able to keep it soft and light :)
Kuretake ZIG Clean Color Real Watercolor Brush Pens, (ziggys)
My findings:
There are currently 19 colors in the two sets, (Spring Garden Set and Winter Wonderland Set)
I've been using them since October 2018
Are much more vibrant in color than the Ziggys , a little goes a LONG way.
When mixed with clean water onto a palette or stamped image, the colors dry very bright and not washed out unless a lot of clean water is added
One drop of color is enough for a large coloring space
Color can be flicked onto an image like an alcohol marker without any added water..which is my preferred way of coloring with brush markers
The brush has a fine point tip, almost as fine as the ziggys
It takes some practice to control the flow of color
paper is very important for ease of use...that being said, I have not figured out which paper I like to use with these yet...I know I like the Bristol Smooth for the ziggys
My findings:
I have all 90 colors and have been using them since July 2015
It took me 6 months to figure out that I liked using the Ziggys without water, directly from the pen
Bristol Smooth 100 lb. paper is my choice to color on
Color can be flicked onto an image like an alcohol marker without any added water..which is my preferred way of coloring with brush markers
Very fine brush tip that is fabulous for detail coloring
The pens run out/get used up very quickly, I have replaced my favorite 40 colors twice already
Here is my first blog post featuring the Ziggys:
****I am not a fan of the Arteza markers because the brush tip separates continually, making it impossible to color detailed images.
(they have been given to my children to use)
Hope you enjoyed my coloring
Show & Share
journey today! Feel free to ask questions in the comment section below.
***As a disclaimer, I purchased all the Watercolor Brush Markers compared in this post with my own money. These are my unprofessional coloring opinions posted here in hopes that you choose what works best for you :)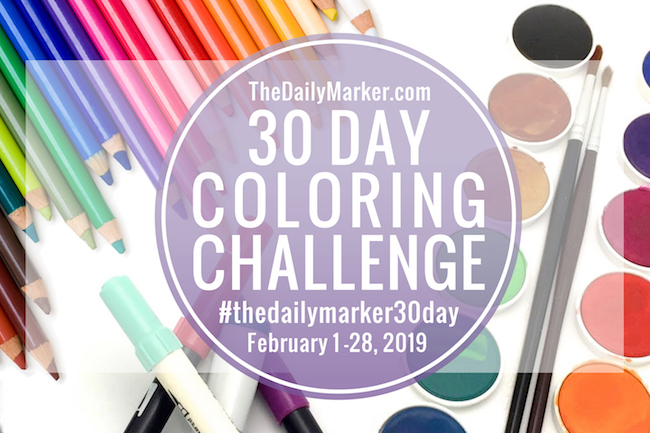 Thanks for stopping by and have a Blessed day!
LauraJane :)
****I am part of Altenew's affiliate program. Which means I earn a small commission at no additional cost to you every time you click through and purchase Altenew product(s) linked in this post. Thank you for your support!